Our dormitories – consisting of 26 buildings with various designs and features, provide a peaceful, secure, comfortable, pleasant and hygienic atmosphere for more than 4,500 Turkish and international students from diverse backgrounds, who have chosen to take advantage of the excellence in higher education offered by Bilkent University.
Our special and standard dormitories, all located on our Main and East Campuses, offer single, double, triple, quadruple and suite accommodation alternatives for our students, at varying rates.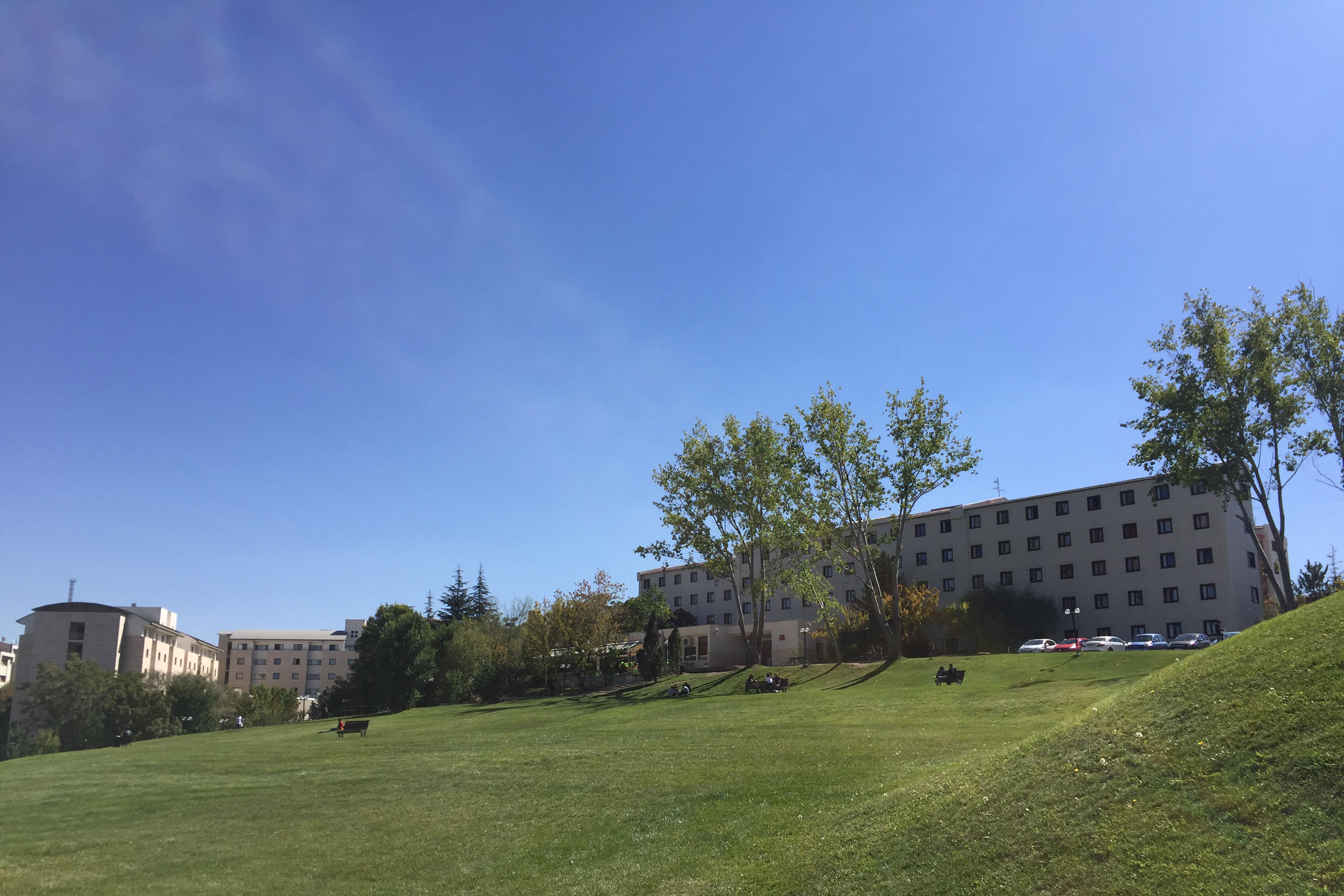 To ensure the most convenient and comfortable dorm life for our students, all our rooms are furnished with single beds or bunk beds, desks, desk chairs, bookcases or shelves, wardrobes, wastebaskets and mini refrigerators and have local & international direct-dial phones and TV hookups (except for Dorms 77 and 78). All student rooms have UTP connections to Bilkent University's DORM-NET network, which provides unlimited access to Internet for academic purposes, at no charge.
All our dorms have common areas such as self-cook kitchens/kitchenettes, TV/social lounges, study lounges, self-service laundry and ironing rooms, and game and visitors' areas or rooms.
Central heating and 24-hour continuous hot water are standard in all our dorms, in which fully equipped, well-planned common bathrooms and restrooms are appropriately located on each resident floor.
A considerable number of outlets offering various food & beverage alternatives are located all around our dorm areas and campuses, which also feature well-maintained grounds, outdoor and indoor sports fields / complexes and outdoor parking facilities.