2023 – 2024 Academic Year
Fall Semester
Main Campus Dormitories
ROOM TYPE
ROOM CODE
ROOM FEATURES
DORMITORY NUMBER
CAPACITY
(Number of Beds)
SEMESTER FEE
(Per Person, VAT %10 INCL.)
Quadruple Room

4S
Bunk bed, standard
77 78
180
13,600 TL
Triple Room

3S
Single bed, standard
50 51 71 7273 74 77 78
933
19,950 TL
Double Room

2R
Bunk bed, standard
54, 55, 60, 61, 62, 63
364
23,500 TL
2K
Single bed, standard
77 78
564
27,050 TL
2B
Single bed, private bathroom
81 82
800
45,200 TL
Single Room
1S
Standard
52 64 75 76
599
42,500 TL
1OO
Single bed, shared kitchen, private bathroom
69 70
178
64,700 TL
STE1
Single bed, private bathroom, seating area
52 64
6
63,500 TL
East Campus Dormitories
ROOM TYPE
ROOM CODE
ROOM FEATURES
DORMITORY NUMBER
CAPACITY
(Number of Beds)
SEMESTER FEE
(Per Person, VAT %10 INCL.)
Quadruple Room
D4S
Bunk bed, standard
90 91
240
13,100 TL
Triple Room
D3S
Single bed, standard
90 91
108
19,100 TL
Double Room
D2R
Bunk bed, standard
90, 91
96
23,000 TL
D2K
Single bed, standard
90 91 92 93
682
26,300 TL
DSTE2
2 Bedrooms, private kitchen and bathroom, shared living space
92 93
14
51,950 TL
Single Room
D1S
Standard
90 91
24
41,250 TL
D1B
Private bathroom
90 91
20
52,000 TL
In addition to the room types specified above, few more Suite accommodation alternatives are available. Please contact Dormitories Management.
Above stated dormitory prices are valid for Fall Semester.
In order to apply to the dormitories please follow: Dormitory application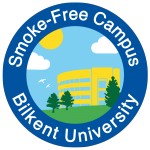 In accordance with the Public Law 5727, the use of cigarettes and tobacco products are prohibited in all our Dormitory buildings, including dormitory rooms and all other areas.