Free On-Campus Accommodation is provided for Exchange Students in Bilkent University Dormitories.
Subject to availability, this offer is valid for standard double rooms (2K) at Bilkent's students dormitories. Students are expected to file their requests before the relevant deadline. Allocations are on a first come first serve basis. Room type may differ based on availability. In case of unavailability in standard double rooms, triple rooms (3S) will be assigned for later applications. Students who want to stay in a single or a private double room pay the difference in fare.
2023 – 2024 Academic Year Spring Semester




Dormitory Fee Differences for Exchange Students
ROOM TYPE
ROOM CODE
ROOM FEATURES
DORMITORY NUMBER
CAPACITY
(Total No. of Beds)
SEMESTER FEE
(Per Person, VAT %10 INCL.)
Triple Room
(Per Person)
3S
Single bed, standard
50 51 71 72 73 74 77 78
933
0 TL
Double Room
(Per Person)
2K
Single bed, standard
77 78
562
0 TL
2B
Single bed, private bathroom
81 82
784
26,300 TL
Single Room
1S
Single bed, standard
52 64 75 76
599
22,400 TL
1OO
Single bed, shared kitchen, private bathroom
69 70
184
FULLY OCCUPIED

STE1
Single bed, private bathroom, seating area
52 64
6
FULLY OCCUPIED
In addition to the room types specified above, few more Suite accommodation alternatives are available. Please contact to the Dormitories Management.
In order to apply to the dormitories please follow: Dormitory application for exchange students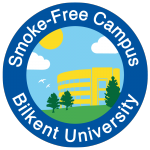 In accordance with the Public Law 5727, the use of cigarettes and tobacco products are prohibited in all our Dormitory buildings, including dormitory rooms and all other areas.