The new dormitory building that has been under construction on Main Campus since 2016 has opened for use in the fall 2019 semester. Located between Dormitory 77 and the Dormitories Sports Hall, it consists of an 8-story wing for male students and a 12-story wing for female students.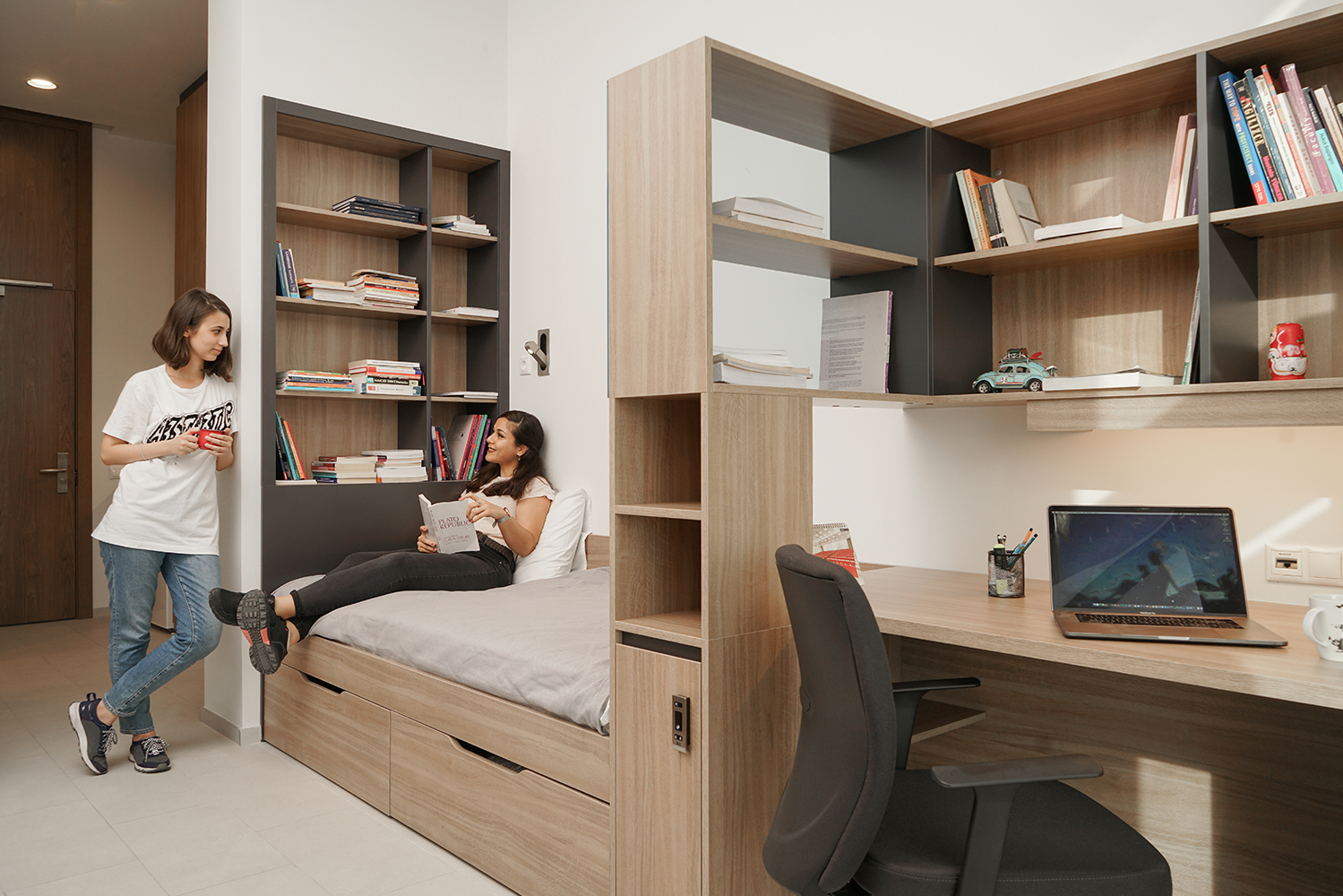 The 24,000-square-meter building will have accommodation for 800 students, in 400 rooms. Each of the 28-square-meter, fully furnished double rooms have a private bathroom with a shower, and each floor will include a shared kitchen and study area.
The entire building is well insulated to ensure energy efficiency, and a high-tech security, camera and fire alarm system will ensure safety while also providing integration with student ID cards to give each resident access to the building, their room, their in-room safe deposit box and the dorm's laundry facilities.
As well as kitchens and study areas, the amenities include freezers, personalized storage cabinets, and seating areas. On the ground floor of the building, students find a terrace café/restaurant, with food- and beverage-vending machines and drinking water stations on the residential floors.
In addition, the new dorm's location beside the Dormitories Sports Hall and adjacent indoor swimming pool makes it an especially convenient choice for students who enjoy sports and exercise.